Stop wasting time at networking events!
Are you ready to...
... attract great referrals so you no longer have to awkwardly ask for them?
... be clear and concise when you describe what you do?
... develop in-depth relationships instead of engage in endless hours of small talk?
... stop wasting your time chasing people who never return your calls?
... get better results while attending fewer networking events?
Join us to learn how to get better results from the networking events you already attend!
Where do I start?
---
"Go out and network" sounds like good advice...
But I instantly had so many questions that no one could answer:
Where do my prospects hang out?
What networking groups should I join?
Are Chambers of Commerce worth the investment?
How do I follow up without annoying people?
What's the best way to describe what I do?
How come I'm not getting instant leads?
How long do I have to wait to see results?
What's the best way to differentiate myself?
How do I attract more leads?
It took me many years to figure out a coherent approach that consistently connects me with the right people who can help me grow my business. Which is why I founded the Trusted Advisor Community.
---
The Trusted Advisor Community
The Trusted Advisor Community is for people in networking groups.
We're a community of people who want better results from business networking, and we share best practices on developing trust and expanding your referral network.  
Once a month we get together for an exclusive Q&A. Ask me any question and I'll answer it live, and the recordings of those Q&A sessions are then available in your recordings library.
Speaking of the recordings library, here's what's already there:
---
Start Here: Most Popular Programs
Networking on a Tight Budget 
It doesn't take a lot of money to network. But most people waste a lot of time.
This program shows you how to avoid the biggest time wasters so you can get better results from fewer events.
It also shows you how to attend events for free, offers ideas for picking the best events, and ideas to improve the returns you get on your investment of time and money.
Go Where Your Prospects Aren't
Are you prospecting or networking?
Most people know when to set up a sales meeting.
But when do you set up a networking meeting?
By the way, what is a networking meeting?
Most people think they are networking when they're really cold calling.
This is what makes networking more "catching up with friends."
What Makes You Unique?
You only need one Elevator Pitch.
You don't change it based on your audience.
It's easy to memorize.
It's fun to say.
And it attracts people who are most like your best clients.
We take you step by step through grabbing the right people's attention, engaging them in a conversation, and calling them to action.
Getting Great Leads from Bad Events
Any time you're in a room with people there's a chance to make connections.
Some of my best leads have come from what seemed like the worst events.
Here are three tips you can use immediately to get better networking results from the event you're attending tomorrow evening.
Maximize Your Chamber Membership
Is it worth it to join a Chamber of Commerce?
Before you go running off to sign up, we'll show you who to talk to, what events to attend, and how to decide whether this chamber is the right chamber for you.
And that's just the beginning.
---
What I didn't understand
I went to my first networking event with high expectations.
Everyone seemed friendly and engaging.
People seemed genuinely excited to meet me and eager to keep in touch.
So I collected stacks of business cards, sat down at my desk, rolled up my sleeves, and prepared for an avalanche of new business.
Collecting Business Cards Didn't Work


Then reality set in.
I made lots of phone calls, lefts dozens of voice messages, and sent tons of "great to meet you" emails.
But nobody ever got back to me.
Worst of all, the one time I finally did get someone live on the phone, he didn't have any idea who I was.
Networking Groups Didn't Work Either
It wasn't much better at my networking groups.
I dutifully showed up every week, gave my Elevator Pitch, then stood around expectantly waiting for people to come running up to me with leads.
No one did.
In fact, no one even really seemed to know that I was there.
I almost gave up
It was so frustrating, that I threw my hands up and said "Business networking is a huge waste of time."
Then I met someone...
The Fish Bowl
Tom ran the networking groups at the Cambridge Chamber of Commerce.
One day, instead of giving our usual Elevator Pitch, he had us answer a question.
One simple question.
It's easy to answer.
It's fun to talk about.
I learned more about the people sitting around the table that day than I had in 3 years of twice a month listening to their traditional Elevator Pitch.
And that wasn't all.
Then Tom passed around a fish bowl.
It went around the table twice.
That was the day everything changed.
Now, 12 years later, I'm still in touch with all those people.
We share leads, opportunities, and clients.
We help each other grow our businesses.
Attracting Referrals
My name is Andrew Winig, and over those 12 years I immersed myself in business networking.
I attended tons of events.
I joined dozens of groups.
I've given my Elevator Pitch hundreds of times.
I've learned what works and what doesn't.
Now I teach people to avoid those mistakes as they grow their business.
Over the past 9 years, I've helped tens of thousands of people drastically improve their Elevator Pitch and their business networking results. There's no doubt about it, business networking is a remarkably effective way to attract more referrals and grow your business.
The problem is that it only works if you do it, (and do it well). And that, I'm willing to bet, is what's been in your way all this time.
A Change in Perspective
People complain to me all the time that they waste their time at "disappointing" networking events.
Yet, when we talk through the event, any event they attend, we quickly spot several good opportunities that they overlooked.
It turns out that business networking success doesn't look like what we've been led to expect.
For years I couldn't spot the many great opportunities that were right in front of me.
Because I was following up in the wrong way, with the wrong people, about the wrong things.
It turns out that I didn't need to attend different events or meet new people.
I just needed to change my mindset and my approach to talking to people.
Suddenly, the same people I had known for years were interested and engaged and sharing opportunities.
Two Types of People
The people I work with fall into one of two categories.
Some know they should network more, but can't seem to find the time or motivation to locate and attend the right kinds of events.
Some are very active networkers, who participate in multiple chambers and leads groups, yet their results don't justify their time and energy.
A New Insight
Recently, I've realized that both groups of people face exactly the same challenge in terms of becoming more effective at business networking.
These are the people who, while they believe that there should be huge benefits from networking on a regular basis, have never seen those kinds of results from a single event, so they erroneously conclude that business networking is a waste of time.
I used to think that way too.

See, the thing that no one had ever taken the time to fully teach me is that business networking is a process, and the first step in that process is attending an event. Business Networking is the series of strategies to apply next, to move the process forward, developing trust and communication to expand your referral network and generate more and better leads.
I've turned what I learned into step-by-step program that I offer through the Trusted Advisor Community.
Join now to learn strategies to
Locate the best events
Meet the right people
Follow up effectively
Attract more referrals who become paying clients
Talk about what you do in a way that gets people interested in what you do
Stop wasting time at networking events
Avoid the most common frustrations of business networking
Grow your business through Business Networking
In an on-demand, interactive, on-line environment where you…
Move through the Business Networking process in a structured format
Receive supporting materials and examples to help along the way
Have an opportunity to learn from and interact with other people
Benefit from learning the material at your own pace, when it makes sense for you
Get full, unlimited, lifetime access to all the program recordings, training material, and private discussion boards.
If you're ready to meet the right people, keep reading to learn the five things that are holding you back!
"I also felt relief – relief to know that it's ok to network by talking to people the way I do when I want to get to know them versus having to adopt a more impersonal 'business' persona."
-- Jan Whitted, ArtBeat Creativity Stores
Finding Clients is the Hard Part
You're good at what you do — in fact you LOVE what you do — but you don't know a lot about marketing, and you hate cold calling.
Whether you're a coach, writer, consultant, recruiter, financial planner, attorney, or other professional, you want to spend your time doing the work you love and know how to do.
But in order to do that you need an ongoing stream of prospects and clients — and you haven't yet figured out how to make that happen consistently.
Business Networking can solve this problem for you
Since I launched my own business in 2007, I've never made a cold call, never sent a piece of direct mail and never spent a cent on advertising.
And it's all because I have an effective approach to Business Networking (something which you can have too).
A Tested Approach
The Business Networking Blueprint contains the 5-step program that takes the same approach I use and have fine-tuned with my private coaching clients over many years through thousands of interactions.
It works, simple as that. It's filled with tested exercises and assignments, real world examples, and plenty of do's and don'ts, all intended to help you create and implement an effective business networking strategy for your business.
Here's what you'll learn in this 5-step program:
---
Step 1 – Choose the Right Events
Most business networking fails because people confuse networking with prospecting – they attend a random event, and describe their work in whatever way comes to mind, and then are so frustrated that no one signed up for their services that they don't take the next steps to develop the relationships that lead to the really big opportunities. In this session you'll learn the value and approach for connecting with a specific and unexpected group of people who are key to your business growth.
The 3 kinds of business networking.
How to choose the most worthwhile events
Why collecting business cards and studying attendance lists are a colossal waste of time
What to do instead of collecting business cards and studying attendance lists
How to get great leads from bad events
The worst reason (ever) to attend a business networking event (we've all done it…)
And more…
Step 2 – Meet the Right People
You already know the right people. You do. And they're not who you expect. In this program you'll learn the three step process to identify them, connect with them, and start developing trust. You'll learn specific strategies you can use immediately to recognize the right people when you meet them, and a more straightforward approach to strengthening the relationships. We'll cover:
The 7 minute rule
How to know when you've met a right person
What to say to them
The right way to use business cards
What to do with people who don't return your calls
How many networking events is too many
What to look for in a networking group
And more…
"I gave my new 30-Second Elevator Pitch at a networking event the other night, and two people approached me afterwards to invite me to do a presentation for their company. Thanks for your help!"
Jack LaCava, Ace of Connections
Step 3 – Strengthen Your Relationships
The single best thing you can do to improve your business networking results? Drink more coffee! Ok, ok. It's not about the coffee. It's about sitting down with someone and getting to know them better. What you drink is up to you. We'll show you who to approach, how to approach them, when and where to schedule the meeting, and how to make sure it's productive. We'll cover:
How to approach the right people in the right way to schedule a one-on-one
The Rule of 2 (or 3)
Question to Ask / Questions to Avoid
Why you're better off meeting with people who will never be your customer
The five differences between a one-on-one and a sales call
The main reason people avoid one-on-ones
Why the one-on-one is so effective (and so infrequently scheduled)
And more…
Step 4 – Follow Up Effectively
If you're concerned you're bothering people, then you're probably following up about you. When you start following up about them they'll be eager to hear from you. We'll share a foolproof approach for keeping in touch without stalking. We'll cover:
How much follow up is too much?
The wrong way to collect (or hand out) business cards
How to avoid annoying people
What to do when people don't return your calls (or respond to your emails)
How to get more leads out of fewer events
The reason most people have such a hard time following up consistently
How to send emails (and leave voice messages) that guarantee a response
And more…
"I really enjoyed the Effective Follow Up program.
It is amazing how simple your process is."
-- Dave Gardner, Boyds Direct
Step 5 – Give Professional Referrals
Never ask for another referral! The best way to attract referrals is to give them. In this session we'll focus on giving referrals in a way that attracts referrals back to you. We'll cover:
The worst kind of referral
The Professional Referral Script
How giving referrals attracts referrals
How to spot real referrals (rather than people who are wasting your time)
And more…
---
"As an introvert, I found it difficult to enter a room full of strangers. Through Andy's webinar series, my focus shifted away from "selling" and towards getting to know people for the long term. I was amazed at how much more relaxed and open I was able to be, how much more natural the conversations became and how I actually looked forward to networking events! I have been amazed by how many opportunities have opened up for me as a result. I would highly recommend Andy and the webinar series to anyone who is looking to take their networking and their career to the next level"
-- Liz Reczek, CEO, SeqLL
A Little About Me
Here's what I've been doing to help people like you with their Business Networking:
Amazon carries my book "Elevator Pitch Handbook: The Step-by-Step Guide to Starting Conversations"
I've hosted over 100 monthly, interactive, roll-up-your-sleeves-and-work-on-your-networking-skills webinars
I created a software tool, the "Elevator Pitch Creator" to help people get started on their 30-Second Elevator Pitch
I publish a weekly Elevator Pitch Tips Email Newsletter
I deliver motivational talks at business associations and networking groups
I offer private coaching to business owners and sales and marketing professionals
I've appeared on TV and Radio
I've guest-hosted TV shows
I offer hands-on training programs to sales teams and customer service organizations
Live Monthly Q&A Sessions
Join me every month for a live Q&A session.
Either send me your questions ahead of time or ask them in the chat box on the call.
I'll stay on the line until I've answered all your questions.
Roll up your sleeves, jot down your questions, and join us to learn best practices for getting the most out of your business networking.
Monthly or Lifetime Access
You can join us for a low monthly investment, or sign up right now for lifetime access. As long as you're part of the community get get full You get full, unlimited access to the recordings, worksheets, program materials, and private discussion boards.
Ask a question, and I and the group will chime in.
We have a huge repository of best practices that's still growing every month.
I've been Business Networking for years. How is this different?

This is a completely different approach.
It turns all the traditional advice on it's head.
And let's face it, if you were happy with your results, you wouldn't still be reading about this program.
You'll stop collecting business cards, stop studying attendance lists, and stop doing all the other time wasters that all the so-called "gurus" suggest.
Instead you'll efficiently and effectively discover great opportunities at your very next networking event.
There's no other program like this.
It works.
Don't Take My Word for It
Here's what members of the Trusted Advisor Community say about the program: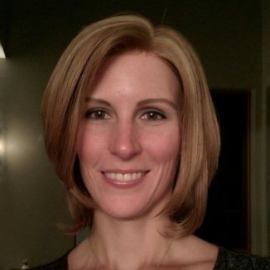 "Through Andy's Trusted Advisor Community webinar series, I came to understand and embrace networking in a completely different way. My focus shifted away from "selling" and towards getting to know people for the long term and becoming part of the community. In doing so, I was amazed at how much more relaxed and open I was able to be, how much more natural the conversations became and how I actually look forward to networking events! I highly recommend Andy and the Trusted Advisor Community to anyone who is looking to take their networking to the next level." -- Liz Reczek
"I'm so grateful to have Andy's services. Working with him has helped me grow my business exponentially. He's a wise advisor who thinks fast and creatively. He not only has helped me with my elevator pitch, he's helped me create effective marketing copy that really works, adjust my pricing and streamline program registration plus answer any question I throw at him. He is an asset. I'm so glad to have him on my team." -- Lora Lyons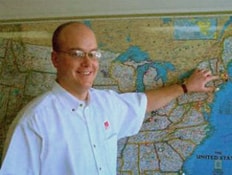 "I just wanted to let you know that I've been going to a couple of BNI meetings and ... I'm actually a lot more at ease in these environments than I used to be. In other words I don't feel kind of awkward at first. I'm just behaving like myself and telling stories like I do. So anyway, I just wanted to let you know that I feel a real difference in that and I appreciate your help..." -- David Backus
"Andrew has facilitated several workshops for our Career Transitions group. He always brings positive energy to the group and leaves the attendees with short list of easy to follow steps to improve their networking results or elevator pitch. I am also a client of Andy's, currently enrolled in his Trusted Advisor Community webinar series. After only two weeks I can see the positive impact on my business results." -- Suzanne Gray
Andrew Winig
Elevator Pitch Coach
About the instructor
Conversation Starters
I'm an introvert who's started productive business conversations on ski lifts, at Rotary dinners, at Chamber of Commerce networking events, at my kids' play dates, and after keynote speeches.
I've also created awkward silences, run out of things to say, followed up with people who didn't remember meeting me, squandered some great opportunities, and thought that there must be a better way. 
A Passion for Teaching
As an introvert, I get it. Networking can be frustrating, and baffling, and a huge waste of time.
So I'm on a mission to fix all that. I've joined several chambers and a handful of networking groups. I've attended hundreds of events and interacted with thousands of people.
I've made all the mistakes, so you don't have to.
Let's get started...